Providing Holistic Care to those in Need
Jagadguru Kripalu Chikitsalaya has provided millions of impoverished in India holistic medical care that has saved many lives. The three hospitals in Mangarh, Barsana and Vrindavan serve thousands daily. We do need your support.
About Our Founder Jagadguru Shri Kripalu Ji Maharaj
Jagadguru Shri Kripalu Ji Maharaj, founder of Jagadguru Kripalu Parishatand the inspiration behind the JKC hospitals, was a God
Realised Saint whoseentire life was dedicated to inspiring souls on the path of devotion to God and service to humanity. Through enlightening discourses and chanting of the holy name, Jagadguru Shri Kripalu Ji Maharaj made unceasing efforts.
JKC Ethos
Providing Holistic Care to those in Need

Our Philosophy
All doctors, nurses and team members of JKC believe in treating patients with love and compassion. They practice believing that God resides within the patient they are treating and thus treats each one with great care.
Our Vision
We are dedicated to giving the gift of health and well-being to the underprivileged in society thus ensuring they have a chance to live their lives in a better way. We also work towards improving the quality of health of the surrounding communities and provide care through a combination of allopathic, homeopathic, ayurvedic and naturopathic treatment.

Our Mission
To treat each patient with respect and compassion as a service to God and create facilities and programs that will fulfill the medical needs of those in need.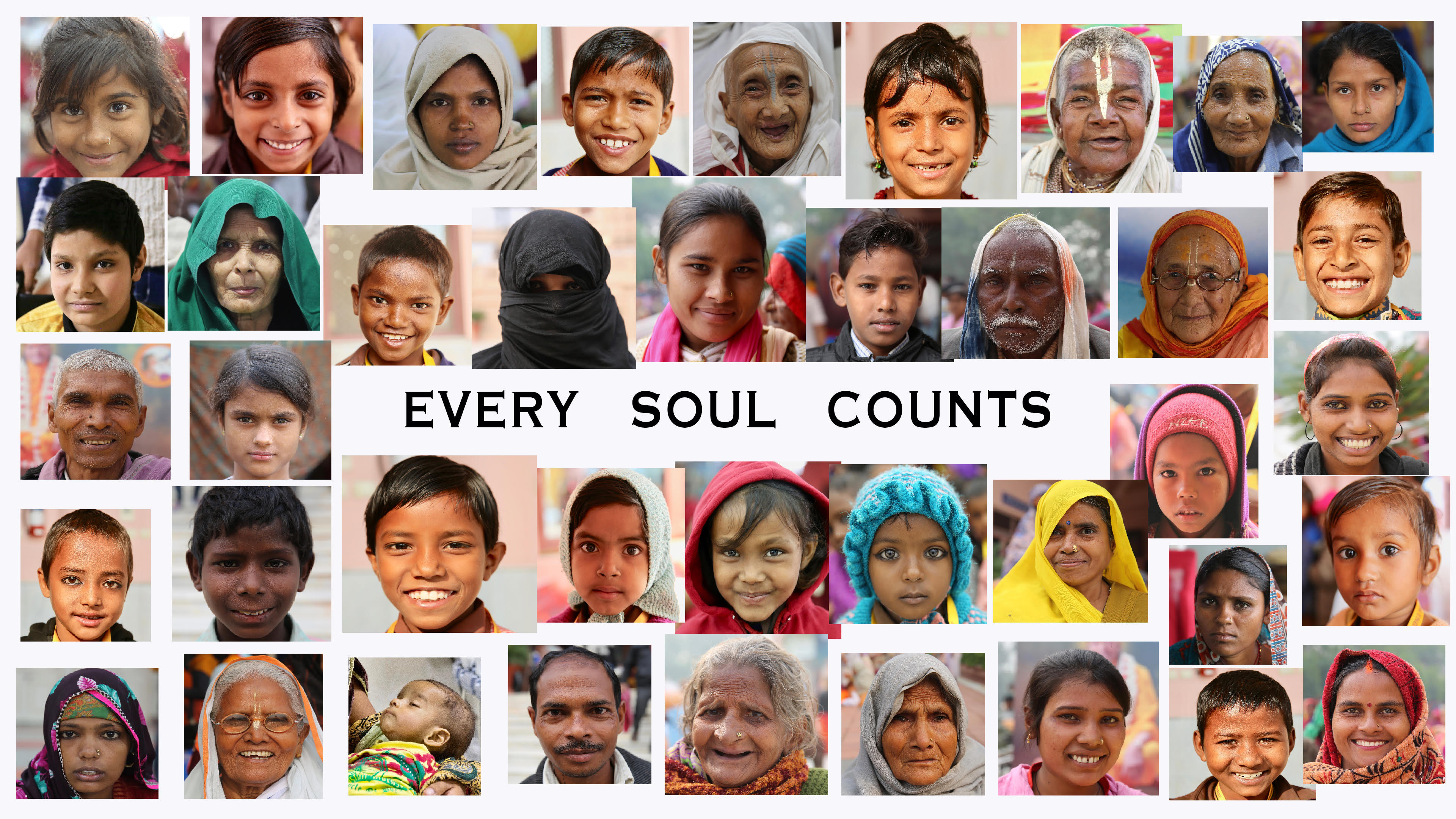 Every soul counts
Everyone in this world deserves a better life. Having much more than we need, we have the opportunity to help those who don't. In our Every Soul Counts series, we look at the lives that have been helped by Jagadguru Kripalu Parishat and Jagadguru Kripalu Chikitsalaya. You too can help us - help the helpless.