Providing Holistic Care to those in Need
Jagadguru Kripalu Chikitsalaya has provided millions of impoverished people in India, Pratapgarh, Vrindavan and Barsana, holistic medical care that has saved many lives. The three hospitals serve thousands daily. Please click on the above video to learn more about why we provide this critical charitable service to the community. Please do give your support by being generous with your donation.
About Our Founder Jagadguru Shri Kripalu Ji Maharaj
Jagadguru Shri Kripalu Ji Maharaj, founder of Jagadguru Kripalu Parishatand the inspiration behind the JKC hospitals, was a God
Realised Saint whoseentire life was dedicated to inspiring souls on the path of devotion to God and service to humanity. Through enlightening discourses and chanting of the holy name, Jagadguru Shri Kripalu Ji Maharaj made unceasing efforts.
JKC Ethos
Providing Holistic Care to those in Need

Our Philosophy
All doctors, nurses and team members of JKC believe in treating patients with love and compassion. They practice believing that God resides within the patient they are treating and thus treats each one with great care.
Our Vision
We are dedicated to giving the gift of health and well-being to the underprivileged in society thus ensuring they have a chance to live their lives in a better way. We also work towards improving the quality of health of the surrounding communities and provide care through a combination of allopathic, homeopathic, ayurvedic and naturopathic treatment.

Our Mission
To treat each patient with respect and compassion as a service to God and create facilities and programs that will fulfill the medical needs of those in need.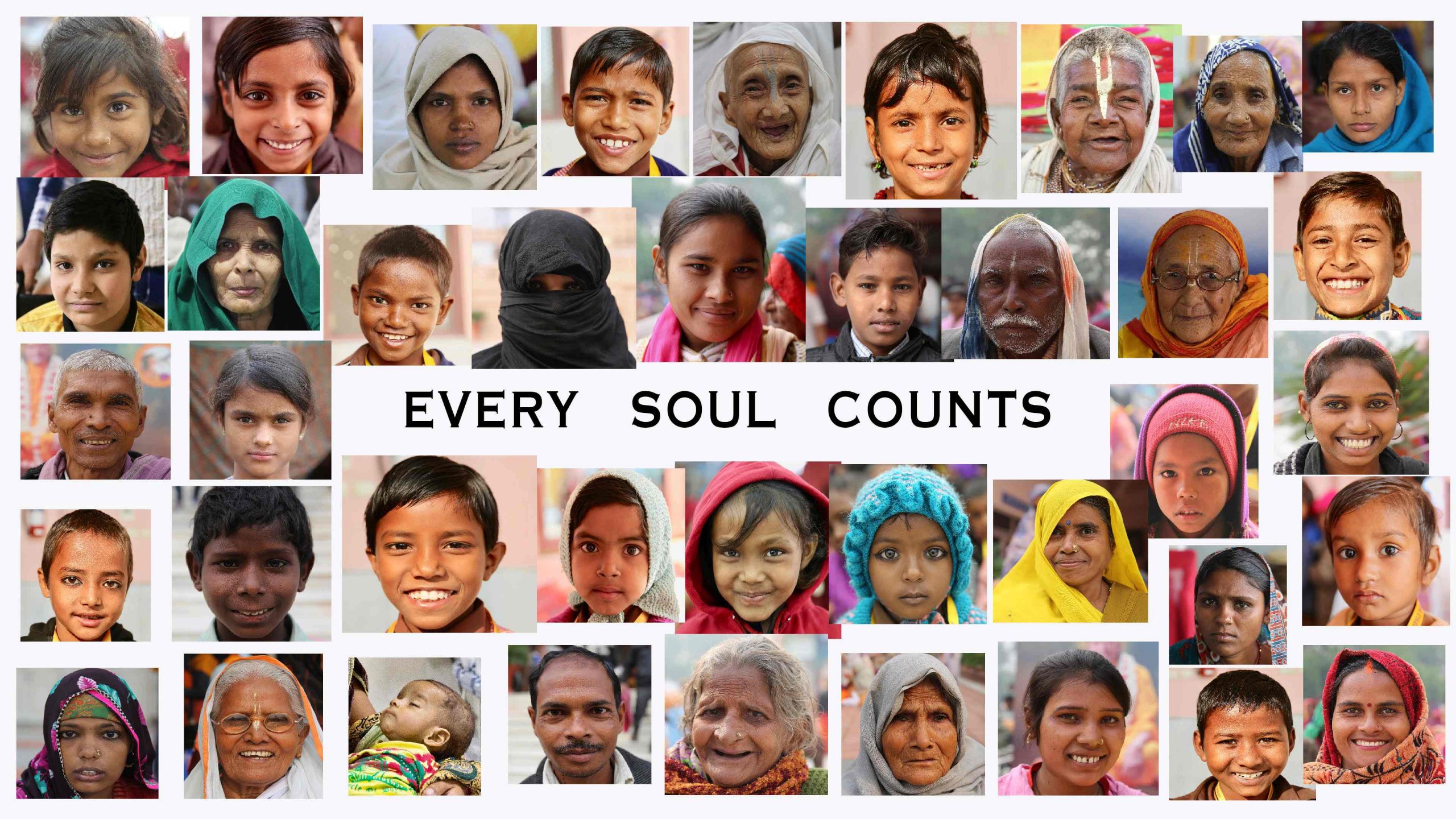 Every soul counts
Everyone in this world deserves a better life. This means, better health as a top priority. Unfortunately, many impoverished individuals face life without a proper home to live in, without clean water, without a bed, unclean environments, no easy access to medications and clinics that are very far away. Just imagine, living a life like this and then becoming ill. We cannot understand the pain and suffering of the underprivileged in society. They can't even afford to have 3 meals a day, let alone buy health insurance.
This is where Jagadguru Kripalu Chikitsalaya comes in. Jagadguru Shri Kripalu Ji Maharaj, setup the three hospitals - Jagadguru Kripalu Chikitsalaya in Pratapgarh, Vrindavan and Barsana with the sole purpose to provide medical care to the impoverished. Doctors and other caregivers work without a salary so that they can selflessly serve the community. These hospitals have clean facilities and a comfortable environment that serves as a starting point to good health. All the services, diagnostic tests and medications are completely free to all those in need.
Over 5 million lives have been impacted in a positive way due to these hospitals. You can read about some of the individual cases by following our Facebook.com/JKPHospitals channel.
In the meantime, we really need your help so that we can:
1. Continue to maintain and improve Hospital facilities
2. Grow - so add more wards, beds, facilities etc so that more patients can come in and we can serve them faster
3. Improve our technologies and diagnostic equipment so that we can better understand the illnesses of our patients
Please be generous and donate what you can today.