Jagadguru Kripalu Chikitsalaya, Vrindavan – Patient: Mrs Manju, 21.01.2023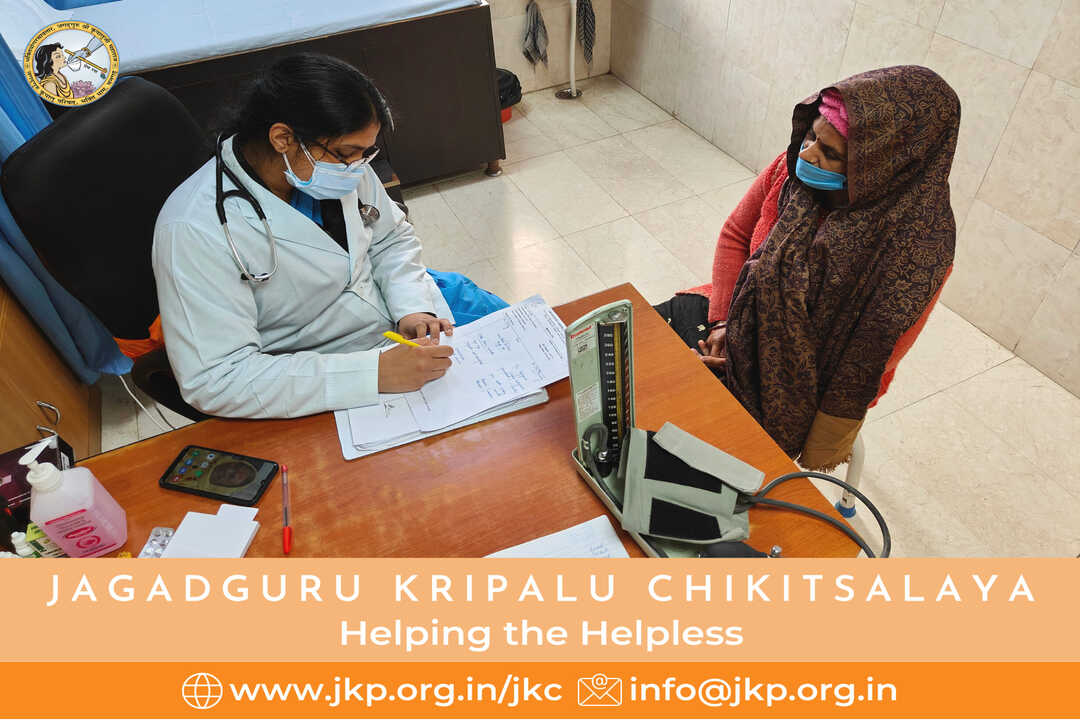 Jagadguru Kripalu Chikitsalaya, Vrindavan – Patient: Mrs Manju, 21.01.2023
Mrs Manju from Mathura came to Jagadguru Kripalu Chikitsalaya, Vrindavan for the first time. She is about 40 years old and she is suffering from difficulty breathing.
Due to the cold weather, patients such as Mrs Manju come to JKC because they suffer from cough, chest pains, difficulty breathing and other such health issues. In this case, her Doctor, the Attending Physician at Jagadguru Kripalu Chikitsalaya in Vrindavan, Dr Suparna Rao, said that she was suffering from high blood pressure and she suggests more tests (blood test, ECG etc). Once these tests are complete, the doctor will recommend the best course of treatment.
We do wish Mrs Manju improved health soon.
Jagadguru Kripalu Chikitsalaya in Pratapgarh, Vrindavan and Barsana provides impoverished patients with vital medical care. You can help Jagadguru Kripalu Parishat to continue this very important charitable service to the community by going to our website www.jkphospitals.org.in to learn more. Please also take a look at all the critical JKP Philanthropic activities of 2022 by going to www.jkp.org.in/philanthropy2022 today!